Greetings friends and fellow mystery aficionados!
Today we are sharing another Featured Party! Yvette S. ran an expanded version of Pryce in Blood for her daughter's 16th birthday party and sleepover; as you can see, the participants really did a great job of getting into character!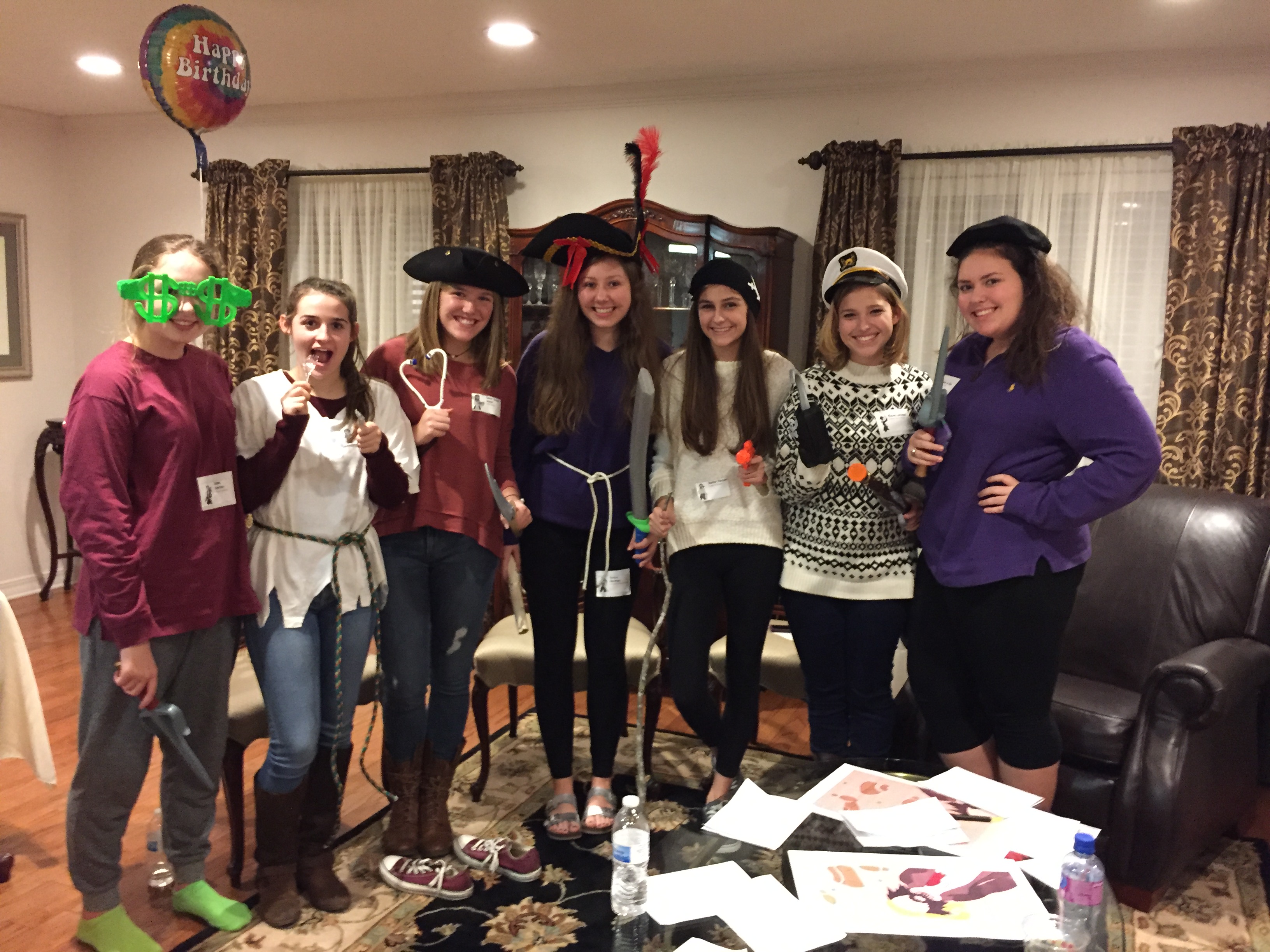 Yvette really went all out and even made a homemade treasure map that lead to the first clue, followed by a scavenger hunt to find the pirate treasure (which was, of course, delicious CANDY!)
Yvette says that the girls really enjoyed the party, and that the event was "the perfect length for 16yr olds."
Thank you for choosing Playing With Murder, Yvette, and thank you for the awesome picture too!