Today's post highlights one of our Featured Parties: Liz used Zombie Cannibal Asylum as a teaching tool in her undergraduate level Small Group Communication class!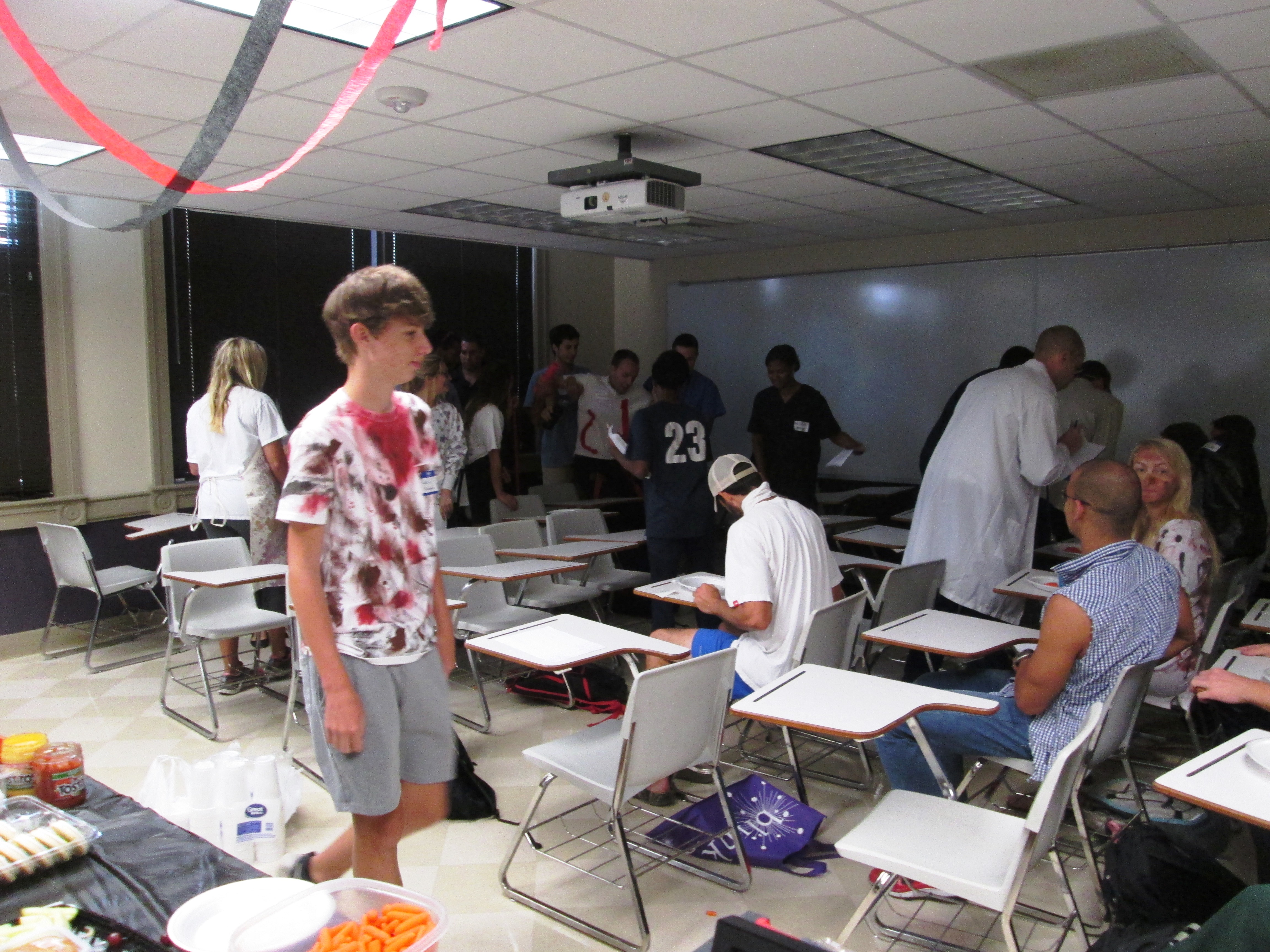 Liz had her students print off a list of rules for dealing with the zombie inmates, and encouraged everyone to go all out with their costumes.
Liz says:
Everyone had fun with their characters, the costumes were great, and when they wrote an essay about it later a lot of people expressed that they felt more confident working in groups after doing this!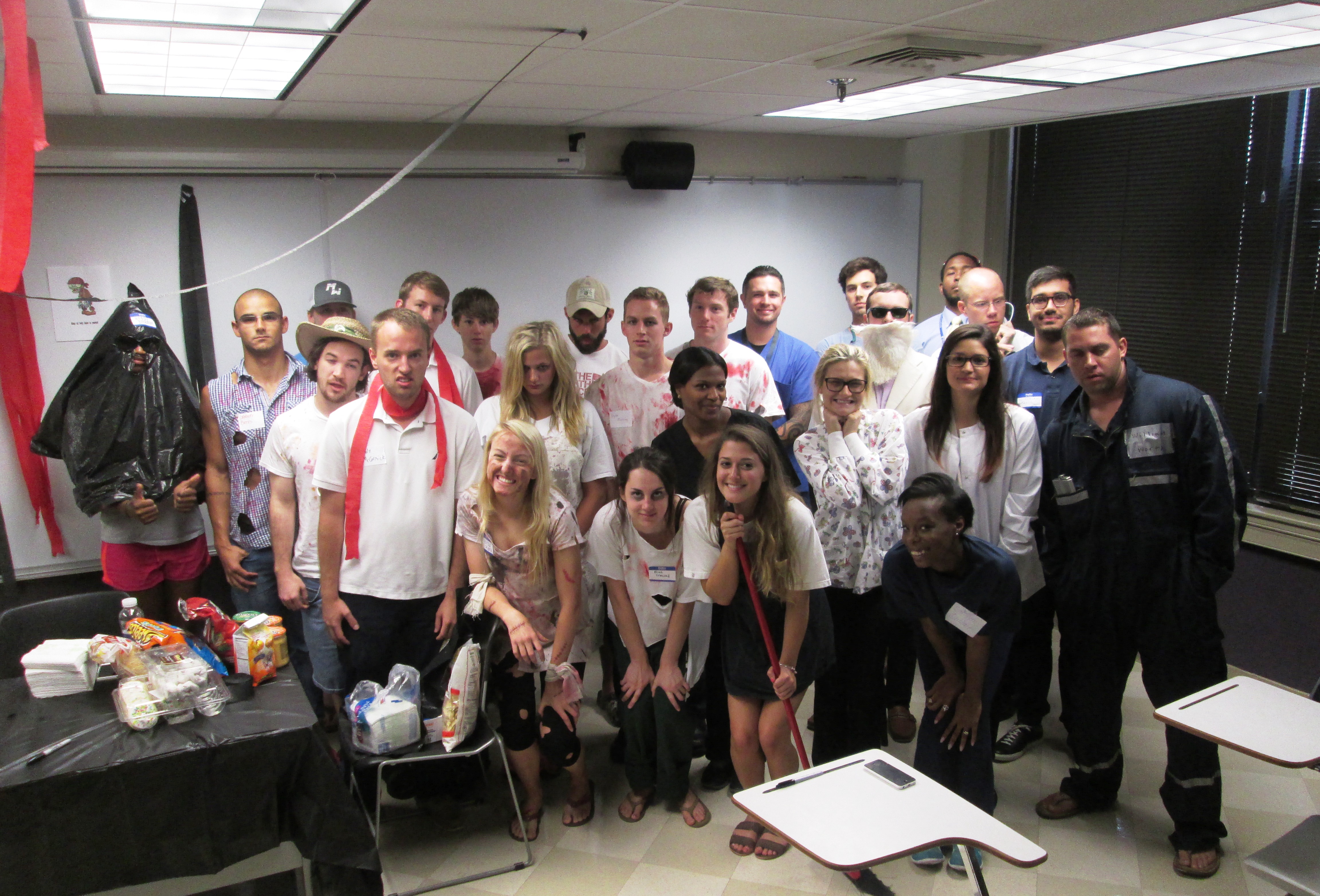 Thank you Liz! We're thrilled that the party went well, and even more excited that it served as a useful teaching tool and confidence builder!
If anyone else has any experience using our mysteries in the classroom, we'd love to hear about it!