This post expands on Step 1 of my How to Host a Murder Mystery Party Guide by going into further detail about the five important decisions you must make before a murder mystery game for your party.
Let's take a closer look!
STEP 1: Choose Your Game
The most important part of hosting an exceptional party is making sure that you have chosen a game kit for your party that meets your specific needs!
5 choices to make before picking your game:
Venue
Your 1st choice to make is where you want to host the party. This will determine how many people you can invite and will create advantages and limitations for the party.
Parties are usually held in one of these places:
Guest Count
Your 2nd choice is how many people to invite. The space you choose will affect your choice, but it's also based on what experience you want. Different group sizes present different advantages and challenges.
Game Type
Your 3rd choice is whether you want an Interactive or Scripted game.
Interactive - Guests move and mingle freely with each other
Scripted - Guests read from script when prompted, often seated at table
Game Format
The 4th choice is whether you want a Downloadable or Boxed game. Downloadable mystery kits have become very popular because of their convenience, but boxed kits are still a good option, too. Alternatively, the very bold may even consider writing their own party.
Theme
The 5th (and final) choice you must make is the backdrop do you want for the party.
Role-playing characters from a different time period, background or geographical location is one of the most exciting elements of hosting a mystery party. Much of the night revolves around the theme, and there are literally hundreds of options to choose from! 
Here is a list of the most popular murder mystery party themes:


Theme
Description
Example
Casino
Host runs casino games (e.g., blackjack, roulette) during the party. Fake money, of course!
Casino: Dead Money
Roaring '20s
Flappers, speakeasies, jazz, gangsters, etc.
Jazz Age Jeopardy
High Society
Recreate upscale parties of the wealthy and fabulous
Murder in Manhattan
Transportation
Set on a train (e.g., Orient Express), boat, plane or other vehicle that typically breaks down, trapping the guests.
Last Stop: Murder
Old Mansion
Set in a creepy old manor a la Clue
The Terrible Castle of Baron Castaign
Mardi Gras
Classic party theme that can be played year-round (if you don't feel like waiting until February)!
Mardi Gras, Masks, Murder!
Sci-Fi
Space travelers & aliens, scientists & experiments, futuristic settings
Murder at the Nir Cantina
Pirate
Arrr Matey! Often starts on a boat, which is then typically shipwrecked. And there's always treasure at stake!
Pryce in Blood
Christmas/
Holiday
Mysteries for the holiday season. Many non-murder mysteries available.
There Might Be No Christmas
Western
Saloons, marshalls, outlaws, gambling
Fairy Tale
Popular with all-female and children's parties. Typically no murder but some other form of mischief.
Historical
Medieval, ancient Egypt and Roman times are all popular themes.
Hollywood
A Hollywood star, starlet or other celebrity gets killed.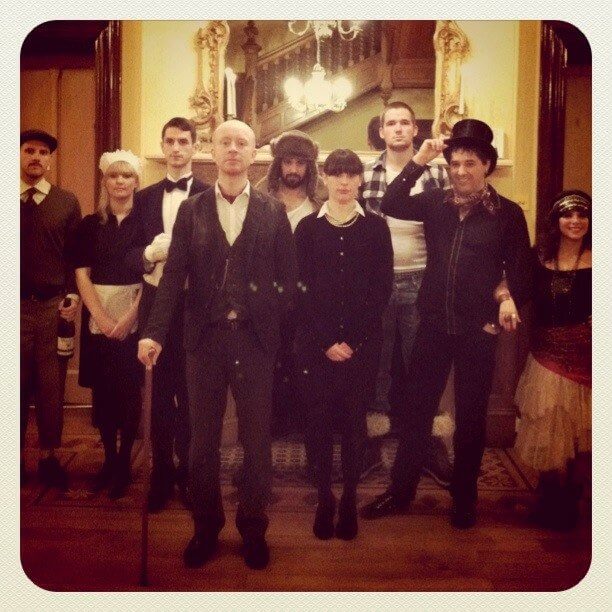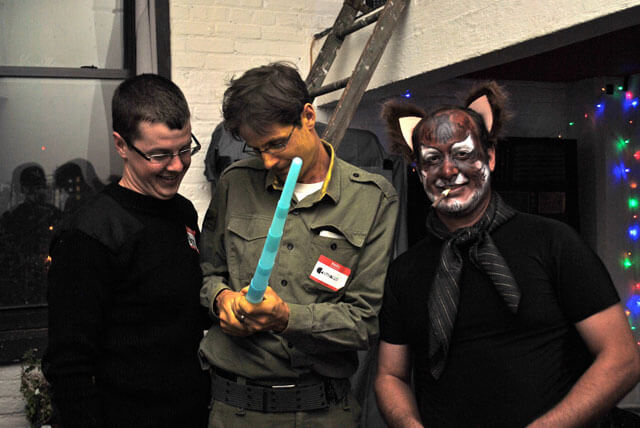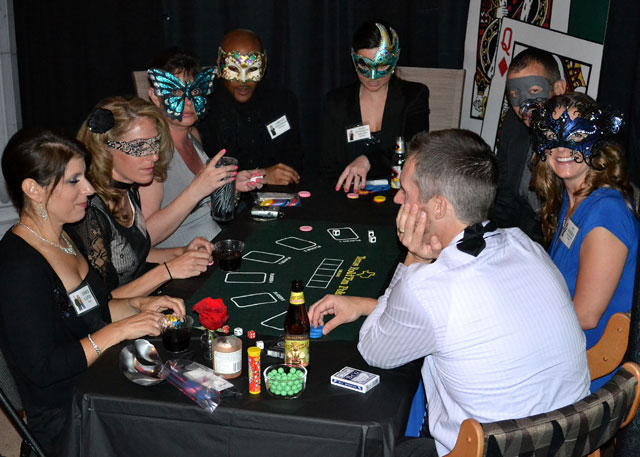 There are also an increasing number of specialty kits for particular niches:
Scavenger hunt-style mysteries
Wedding-based murder mysteries
Survival-horror mysteries
Birthday mystery parties
Clean mysteries that either don't involve adult elements or don't involve murder at all
Have fun with this choice! It will set the tone for your party.
If you want to continue researching possible themes, check out these murder mystery games.
Step 1 Review
Now that you have weighed the pros and cons, it's time to review your options and make your choices.
Choose Your Game
Use your decisions from Step 1 to help you choose the game for your party. There are many script options out there. A quick Google search will bring up countless vendors for every type and format of game.
Playing With Murder sells both interactive and scripted games in downloadable format.
If you would like to start your search here, we invite you to browse our games.


Otherwise, if you want to save your search for later, the next two steps will give you more of an idea of what to expect when hosting your party.
Continue to Step 2: Plan Your Party for an in-depth look at how to plan your party.
Or you can read my How to Host a Murder Mystery Party Guide for an overview of the full hosting experience!