Today's post brings you yet another exciting murder mystery party - There Might Be No Christmas by Twila.
Everyone really got in character for this one! The cast included Ms. Claus, two reindeer, a snowman, a Christmas tree with music-playing ornaments, and many others.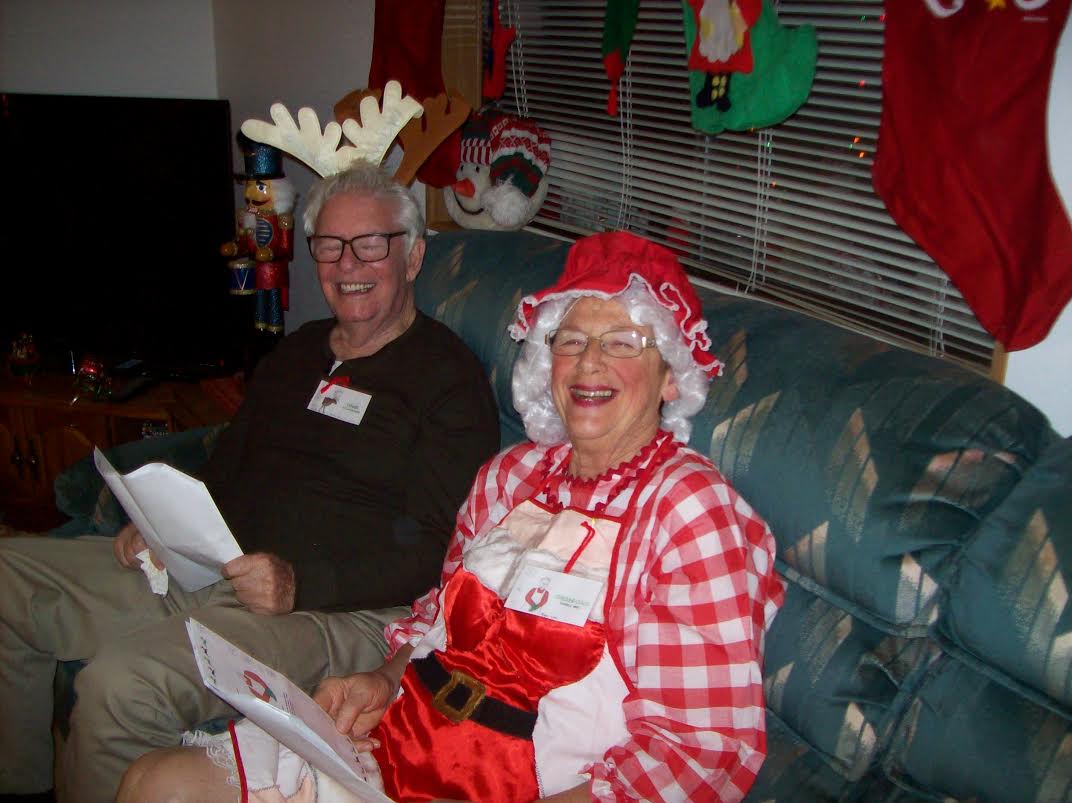 Twila even created four unique characters for her extra guests- including "Sheriff Gogetum" and North Pole news photographer "Smiley Snapit"!
Here's what Twila had to say about her party:
"So much fun… Everyone had a wonderful time. The costumes were awesome and everyone really go into their part."
Twila added to the atmosphere of her party by using Christmas decorations around her home and placing a stuffed Mr and Mrs Santa in her front yard with a huge sign that announced her home as Santa's toy factory .
She also featured a string of delicious dinner courses- shrimp cocktail and cheese sticks, a main course of lasagna, salad, and garlic bread, and ice cream and coffee cake for desert.
Great job on throwing an awesome party Twila, and thank you for choosing Playing With Murder!